About the Little Green Boosters
The Central Little Green Booster Club is a registered non-profit organization, and membership is open to all parents and friends of Central High School students. The annual cost of membership is $10. The Club seeks to bring parents of students into closer contact with school functions and increase awareness of what the needs of our children and the school are. We provide financial support to athletic activities at Central High School working closely with the principal and coaches of all organized sports at the school.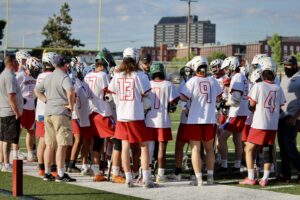 The Club meets one time each month during the school year. We run the concession stand at football games and at the cross country invitational and state meets.
Your $10 donation will help us in our mission to support the kids of Central. Members do not have to volunteer or attend meetings though your participation is welcomed and appreciated. We have lots of fun and the Club is a great way to show support to our students and meet other parents.
We raise money each year through concession stand food sales at various athletic events, the Big Money Raffle held each November, and our Wine Tasting events held in the Spring. All money is used to provide the athletic teams and clubs with supplies and support throughout the year.
We need help to continue the Club's support of our Student Athletes. Please join the club and participate to help us to ensure our children's opportunities and enjoyment of Central High School. We are also looking for volunteers to join our Board!
Please click here for an application for membership or donation.
The Booster Club supports our athletes, you support the Booster Club. Thank you!