Go Central Pride! Sponsorship Opportunities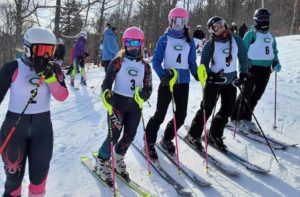 Platinum Sponsor ($1000.00)
Corporate Logo and link to your company website on our Website.
PA announcements and recognition at home games, orientation, and Seasonal "Sports Awards Nights" (three times/year)
Recognition at Big Money Raffle
All Platinum sponsors will be placed into a raffle for a reserved table at the Big MONEY Raffle, only one available per year. Winner will be randomly drawn at the October Booster club meeting for the event that year (Must be a Platinum sponsor by September)
4 tickets to the Spring Event (TBD)
Gold Sponsor ($500.00)
Corporate Logo and link to your company website on our Website.
PA announcements and recognition at home games, orientation, and seasonal "Sports Awards Nights" (three times/year)
4-tickets to the Spring Event (TBD)
Silver Sponsor ($250.00)
Corporate Logo and link to your company website on our Website.
PA announcements and recognition at home games, orientation, and seasonal "Sports Awards Nights" (three times/year)
Custom sponsorships available. You may also make a donation – please click here for link to PayPal.
If your company is interested in being a corporate sponsor simply complete the form below. Annual membership will run on the academic calendar. You may also make a check out to the Central High School Booster Club and mail it to Central High School, Attn: Athletic Boosters, 207 Lowell St., Manchester, NH 03104.
We are a 501(c)(3) non-profit organization, all donations are tax deductible.