Scholarships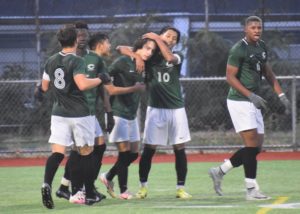 The Central High School Booster Club will award scholarships of up to $1,000 to candidates who demonstrate the following characteristics:
Team Spirit – The athlete's participation, both on and off the field, is characterized by enthusiasm and encouragement, and has a contagious, positive impact on fellow team members.
School Attitude – The athlete maintains a positive attitude in all areas of school life and demonstrates a strong work ethic. This individual views challenges as opportunities for growth.
Good Sportsmanship – Emotions are directed toward the contest, not the contestants. Aggression is an expression of assertiveness and skill rather than belligerence.
Overall Leadership – The athlete leads by example. Mutual respect is apparent between the athlete and team members. The athlete is a mentor to less experienced team members. This individual is a good citizen of both school and community.
Please prepare an essay that explains how you demonstrate one or more of these characteristics at Central. Also, please explain how your participation in sports has shaped you as a person.
The essay does not need to be any specific length, although it should be no more than three double spaced pages. Thoughtful presentation is more important than technical excellence in writing. Please do not include your name or any identifying information in your essay. You can upload your essay via the form below or email your essay as an attachment to centralbooster@mansd.org no later than midnight on Monday, May 15, 2023. You will receive a confirmation email when your application is received. It may be a day or two until you get a response if you email us. Don't worry!
Your application will be considered by a board comprised of Booster Club parents, teachers and administrators. Following directions is part of the rubric. Please reread everything before you send in your application!